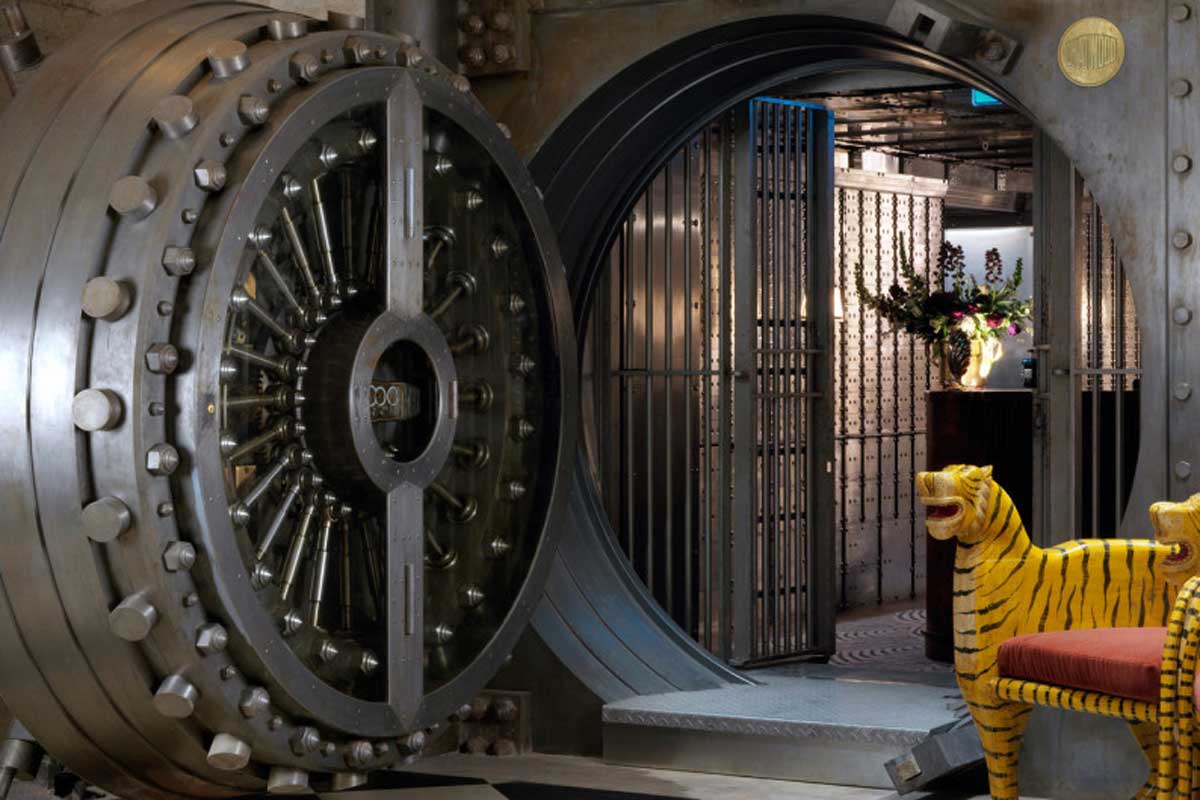 a day of AGENCY inspiration in a spectacular underground vault
• Join 60 agency leaders for a day of peer-review and problem solving
• Get advice and share your wisdom with other agency entrepreneurs
• Friday January 18th 2019 / 10am – 4pm / The Ned, EC2R 8AJ
---
Step into a glittering underground bank vault and hear what's working and what isn't when it comes to winning clients and growing your business – straight from other agency leaders.
In a secure underground bank vault, 60 agency leaders will gather – to chart their destiny and reshape their businesses.
Cast aside the chains of day-to-day drudgery and join the brightest agency entrepreneurs for a day of fresh new insights into how you can achieve your vision for 2019.
It's a day of no-holds-barred roundtables, all held under Chatham House Rules – in one of the most unique venues in London.
The Venue
The Vault is one of the most unique venues in London.
You'll enter through a 25-tonne door that was the inspiration for the vault in the 1964 James Bond film, Goldfinger. Inside, its walls are lined with safe deposit boxes that used to hold deposits of more than £335 million. It's the perfect place to plot 2019's success!
Photos
---
What can you do now to build value for the future?
Selling your agency puts you on a path to freedom and security – but the journey can be stressful.
When you're ready to sell, you'll have buyers and investors picking holes in your business:
• They'll say your accounting isn't good enough
• They'll say your profit isn't real
• They'll ask for things you don't have, and they'll tell you your agency is worth a fraction of what you think.
That's the bad news.
The good news is that you can largely AVOID all this – IF you start thinking about it now and ask the right questions from those in the know.
Develop your service proposition. Think about your customer base. Build the right team. Focus on the financials.
It's possibly the MOST IMPORTANT THING YOU CAN DO to ensure the success of your agency.
We're lucky to be joined by M&A experts Results International. They've seen it all – and they can tell you exactly the questions you should be asking NOW to make sure you have all the answers tomorrow.
---
At The Vault we're joined by new business experts Entourage who will be leading a discussion on what's getting meetings and opening doors when it comes to new business.
Going into 2019, marketing and thought leadership has to be done in the right way. It needs enough substance to draw a crowd.
And this year, more and more agencies experienced a rude awakening at how much work it takes to make activities like this a success.
If you're scratching your head wondering: "Why are my numbers down? Why is my sales funnel not humming like it used to?" – then this is a session you won't want to miss.