GROW YOUR AGENCY WITH PERSONALITY MARKETING
Make people in your industry notice you… with a content strategy that actually works!

Learn a method to find and tell stories people love to hear

We'll put it into practise together – at a one-day intensive agency workshop
When I started Agency Hackers 18 months ago, I didn't know anybody in the agency world.
(When Neil Svensen bought a ticket to my first event, I didn't even know who he was!)
Today, Agency Hackers has run three big conferences at major venues and runs a regular supper club.
Hundreds of agency leaders have been to Agency Hackers events.
But how did I build that audience? How did I get their attention?
I did it by telling stories.
And YOU can do the same thing.
From 0 to 1,000 in 18 months
If you're reading this, you probably get the emails I send.
Today, a thousand people receive them – all of them agency owners. This audience doesn't have much free time – but 65% open my emails:
Every time I send one – people write back:
While it's nice to get feedback like this, these emails are NOT magic.
I can show you how to do the same thing in your agency's market.
Would it be useful if your agency had a pool of influential people in your industry who heard from you on a regular basis?

Would it be valuable if you had a way to connect directly with the people who can buy from your agency – or make decisions to work with you?
I'm running a one-day workshop where I'll show you how to apply the same principles in your agency.
the 3 things YOU'll LEARN on my one-day workshop
1) How to tell simple stories that resonate with YOUR market
You can make almost anybody read anything if you start with a story.
I'll show you how to find relevant stories that your agency's audience will find exciting – and how to segue into your point. I'll even give you a file of my best stories to get you started.
2) How to know exactly what to say
It's more about WHAT you say than HOW you say it.
You'll learn a technique to find your audience's 'hot buttons' – the things they're already thinking but never hear people talk about. This can be genuinely transformational if you do it well. Funny story: this is one reason the Trump campaign reached out to ask me to work for them. (I didn't!)
3) How to write faster and simpler
If you sit down to write and nothing comes out – you're doing it wrong.
This isn't a copywriting course, but we will spend a bit of time learning some simple techniques to write faster and more productively. You will leave knowing how to generate much better content (that actually gets read) in WAY less time.
Book your place
FAQ
The workshop happens on 22nd February 2018 at CitizenM Hotel Tower of London. It runs from 10am to 4.30pm.

Class size is limited to 14 people. I will be able to help you individually.

Anybody can come – not just agency leaders. Agency Hackers events are normally aimed at agency leaders, but for this one you can decide to send somebody else on your team.

It's a workshop – so bring your laptop. We'll be doing stuff!

In-house delivery available. If you want to send more than three people, let me know because in-house might be a better option.

Any other questions? Email me: [email protected]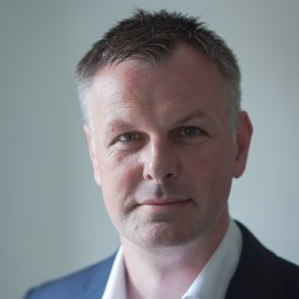 What People Say
"Just a quick note to say thank you for your time on Friday. The best training in years, well worth the time and cost. The tools you gave us will help us tell our story and reach the people we need to get through to as a business."
Justin Deaville, Managing Director – Receptional
"As workshops go this one was pretty inspirational. It makes you turn your approach to copywriting on its head, creating a new way of thinking about your audience and what they really want to read about. I would highly recommend this practical hands on course."
Julie Kemp, Best Response Media