Professional development for your agency's future heroes
LeaderLab lets you inspire and develop your agency's 'second tier' of leadership.
It's a friendly community with monthly events covering agency marketing, operations, client services and more.
Nurture your people with a curated programme of workshops, talks and peer-to-peer support that will help them grow as leader – and leave them buzzing with ideas on how to keep improving your agency.
---
Engaging monthly events for budding agency leaders
LeaderLab lets you develop your agency's crucial 'second-tier' of leadership – with live events that leave them buzzing with new ideas.
Your people can join an event each month with insightful presentations and the chance to swap ideas with other up-and-coming agency leaders.

Each month we explore a different aspect of running a successful agency. Topics cover agency marketing, culture and client services, as well as important 'soft skills' like leadership and negotiation.
"Inspiring and brilliant"
Dan Fox – Head of Production, Studio Output
"It's really inspiring and useful to meet other people from different agencies. You can learn from them, and they can learn from you. Brilliant!"
Gemma Roalf – Marketing Director, Really B2B
"It was an insightful day with some great people. I'm looking forward to put the learnings into practice."
Stuart Hogg, Beach Marketing
"It was another good day that I enjoyed. It's very inspiring to be able to get away from the office and see how other agencies approach things."
Amanda McGrath – Head of Inbound Strategy, Blend Marketing
"Leaderlab is a great forum for learning about the challenges and opportunities that all agencies have. The speakers and content are really engaging – I can't wait for the next one!"
Guest speakers and peer-to-peer support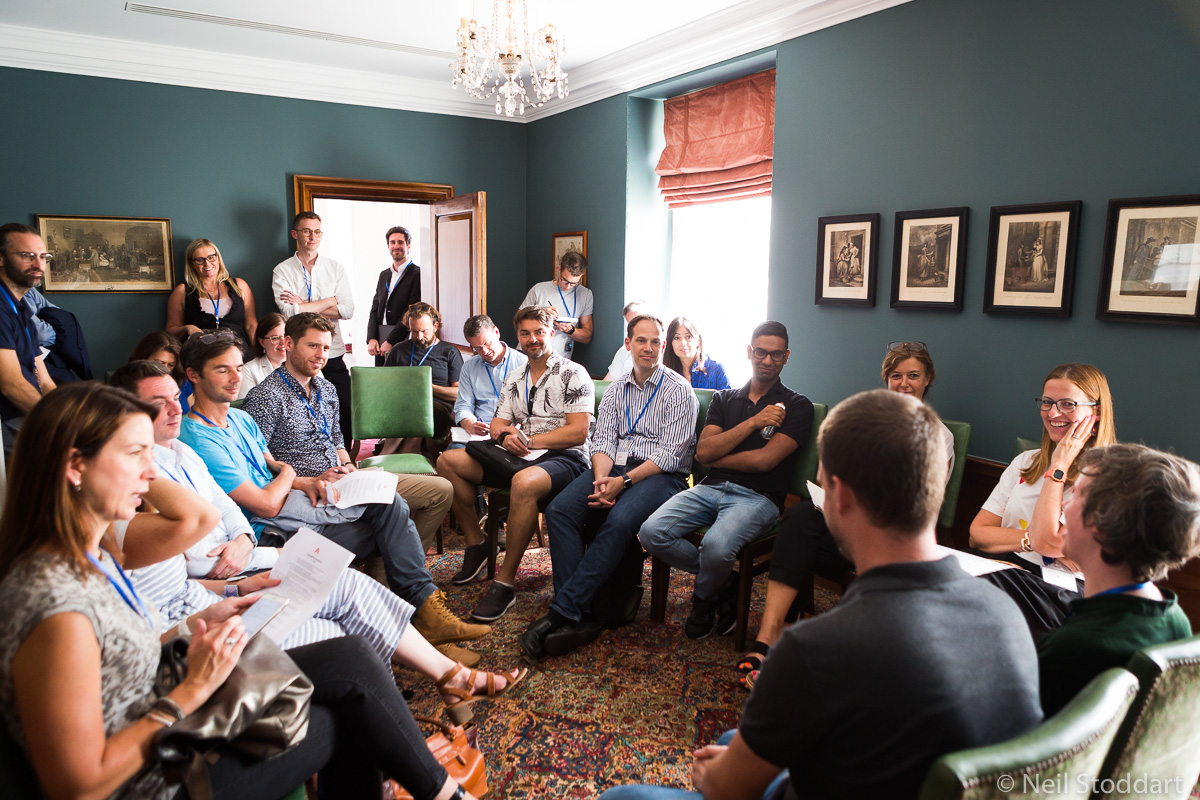 LeaderLab runs one day a month in Central London – from 10am to 4.30pm. It's a mixture of peer-to-peer knowledge sharing and expert talks. Your delegates can expect:
Guest agency speakers

on interesting and useful topics.

Peer-to-peer support

: delegates table a problem, and we tackle it as a collective.

Show and tell

: people show what they've been working on, and get feedback from the rest of the group.
Next leaderlab events
The Reality of New Business – January 30th 2020
If you've ever spent any time at all in world of "new business" you'll know it can be confusing – with plenty of big personalities, tub-thumping opinions and questionable clichés.
("People buy from people! It's all about the idea! Always be closing!")
That's why at this LeaderLab we're joined by Robin Bonn, founder of agency management consultancy Co:definery, who will help us separate fact from fiction when it comes to driving growth at your agency.
We'll be covering ground such as:
• Are you keeping up with changing client needs?
• What is a growth strategy – and does your agency even have one?
• What do agencies get wrong when they pitch?
• How do you set and measure new business priorities?
Robin helps agencies get beyond dated 'best practice' and adopt a more modern approach to growth. He will lead a discussion around what's working and what's not when it comes to standing out, getting in front of the right clients, winning work and growing your accounts.
---
---
Becoming a Leader – February 27th 2020
It's the oldest story in business: you're promoted because you're good at your job, not because you're a fantastic leader.
I mean, you never said you were Steve Jobs. But now people expect you to be a "leader".
What does leadership mean? How can you lead when you're also meant to be doing your job? And how are you supposed to "lead" people who used to be on the same level as you?
We're lucky to be joined by agency change mentor Sally Henderson. In this fun session we'll be looking at:
Finding your own unique style of leadership
Removing your subconscious limiting beliefs
Realising your full potential as a leader.
This is a great session if you're aware you need to improve your leadership skills, but you aren't sure where to start.
---
Where we meet
LeaderLab meetings happen in A_SPACE, a relaxed venue in a converted Georgian town house near Angel station in London.
We picked this space because it's bright and creative, and it's flexible enough to allow for a blend of group presentations and smaller intimate breakout groups.
At LeaderLab your agency's leaders can step away from their role for the day to sharpen their blade and rekindle their enthusiasm.
---
Why does LeaderLab exist?
Ian Harris, Agency Hackers founder
I've met hundreds of agency leaders through running Agency Hackers. One thing I've noticed is this: keeping your 'second tier' employees motivated and supported is a never-ending project.
When you run a busy agency you don't always have the internal infrastructure to develop people properly. It's one of those gnawing things you're always aware that you could be doing better.
So after talking to lots of agency owners, I developed LeaderLab. It's a "set and forget" way to make sure that the people who are important to your agency are always being developed and motivated, no matter what lands on your plate.