⏰ Download the latest running order (v1.1)
A Day of Remarkable Agency Marketing Ideas
• Grow your agency using podcasts, events, conferences, publishing and more
• Learn from agency leaders succeeding with remarkable marketing
• Friday 4th October 2019 at the Town Hall Hotel in Bethnal Green
Is your agency getting the attention it deserves?
We're gathering the Agency Hackers community for an afternoon of brilliant marketing ideas in an amazing and inspirational venue.
You'll hear from agency leaders doing fantastic things to grow their agency's reputation and reach the people they need to succeed.

You'll come away with a clear picture of which marketing tactics YOU should use to cement your position in your industry.
Come and hear which marketing tactics are working (and which are more trouble than they're worth!) while you break bread with a friendly community of agency owners.
Who you'll hear from
How to start a #1 Podcast to promote your agency
Podcasting is like sex in high school: everybody's talking about it, but nobody's really doing it.
Dan Murray-Serter is the entrepreneur behind Secret Leaders – one of the top business podcasts in the UK.
He started his podcast two years ago with a microphone under his duvet. Now it's the #1 business podcast on iTunes. He has sponsors! A studio! Sell-out live events! And celebrity guests like Jason Calacanis, Martha Lane Fox and Prince Andrew. How the chuff has he done all this?
Dan will be talking in detail about how to start, record, produce, distribute and grow a podcast that can grow your agency's reputation.

He'll share the thrills and spills… as well as the mundane faff and technical aches-and-pains of starting and growing a #1 podcast.
2. How to use events to dominate your industry
Live events are a great way to dominate your space and meet new clients. But they're also expensive, stressful… and what if nobody turns up?
Jamie Huskisson runs ecommerce agency JH. His agency runs Meet Magento UK – a giant annual conference for his industry.
Jamie will be sharing the truth about how you grow a successful conference – and whether it's worthwhile for you.
What are some mistakes to avoid?

How do you make your event a success?

How do you find the right partners to help you access audiences and sell tickets?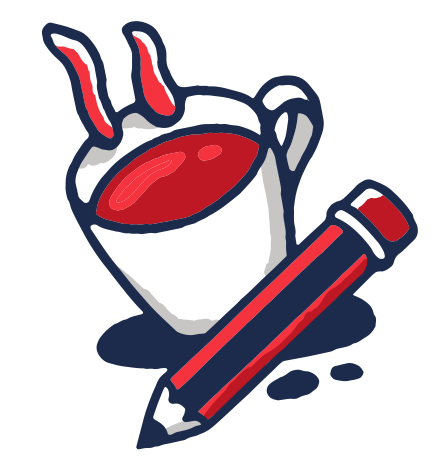 3. How To Start a Profitable Events Series
Agency events are great marketing. But could they also be a significant business themselves?
Brighton-based agency Clearleft runs a network of highly profitable industry conferences in London, San Francisco and New York.
What's interesting is that the events don't directly translate into new business for Clearleft. Instead, they make money!
"The events sell out and they are really profitable" says Clearleft's Alis Cox. "We don't necessarily promote Clearleft at the events, but I guess they do put us in a fantastic space where we are punching above our weight."
Clearleft's Jon Aizlewood and Alis Cox will be at Industry Famous to tell you how they execute a sell-out event:
How do you create and market a sell out event?

What do today's conference attendees actually want?

How do you build a ticket-buying audience from scratch in a totally new market?

How do you pull off an international conference series (for example, New York and San Francisco) when you're based in the UK?

Jon and Alis have bags of experience running agency conferences – and you can ask them anything you like.
4. The "nice" way to COLD EMAIL NEW CLIENTS
What if you could just email people and have them work with you?
I'm Ian Harris – and when I started Agency Hackers two years ago I knew hardly anybody in the agency world. Today, Agency Hackers well known and its events sell out.
You know why that is? I've sent lots of cold emails. No Facebook. No Twitter. No paid adverts. Almost no LinkedIn. Literally just sending cold emails to some of the busiest people in London.
And it worked! In the talk I'll get super-detailed about how you can do the same to grow your audience in your industry:
How do you find people's email address? How do you get in touch with them?

What do you say in your email to make them actually happy to hear from you?

How do you do this without being "spammy"?
Email is a brilliant way to grow your agency – IF you get it right. Come prepared to take notes because I do think this will be useful.
5. How to START A PUBLICATION that makes you 'industry famous'
If you want your agency to have a huge presence in your market, starting a trade publication might be something you should look at.
Andy Oakes runs comms agency Blue Stripe Media.
In December 2018, they launched New Digital Age – a website covering the digital media and marketing sector (the same sector his agency targets.)
Now his team can use their 'media' hat to reach anybody they want! They can organise industry roundtables and start all kinds of conversations that would have been difficult if they were just seen as "agency guys". It's already won them clients!
Andy will be at Industry Famous to tell us how it works. This tactic is really worth considering if you want to drive sales AND establish your agency as an authority.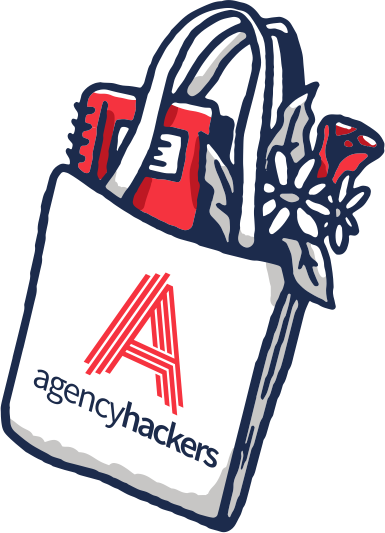 6. How to run breakfast briefings that attract clients
Breakfast briefings are great – in theory. You get belly-to-belly with important people you'd like to work with.
But in practice breakfast briefings can be a huge stress. They have a super-high drop-out rate that mean awkward conversations with tiny groups – and they often don't generate any business.
One agency that's cracked this is Huddle. They run a series of breakfast briefings called "Brandflakes" that successfully get them having the right conversations with the right prospects.
In this conversation we'll speak to Huddle founder Danny Somekh:
How do you reach out to people – and get them to actually show up?

Which formats attract people – AND work well on the day?

How do you follow-up so you win business?
This is a great session to pay attention to if you've tried breakfast briefings in the past and given up.
---
7. discover Original Agency Marketing Tactics
Last year, Filipe Macedo interviewed 50 agencies across Europe to find out what makes them successful.
At Industry Famous, Filipe will show you some of the most original marketing tactics he discovered.
For example:
Paris's Dare.Win wants to be famous for being the world's best entertainment agency. So it demonstrates that though everything it does – including recruitment. It created "The Fortnite Job Interview", that generated an avalanche of press and built its reputation as the go-to agency for entertainment.

Stockholm's Snask agency believes in standing out and having bold opinions. They created their own rock band to open their conference talks.

Finland's Avidly has a sales-driven culture that prioritises profitable projects over sexy projects. They make over 1,000 outbound calls a year.
8. Build a 'Moat' Around Your Agency With Research
Do you deserve to 'own' your market?
Publishing your own industry research is a brilliant way to put your agency head-and-shoulders above the crowd.
Agnes Costa runs marketing at internal communication agency Gatehouse. She will be at Industry Famous, where we'll be asking her about State of the Sector. It's an annual report that Gatehouse has used to become a go-to authority in its space.
Publishing research has so many benefits: it delivers speaking opportunities, builds your funnel, generates content, demonstrates insight – and wins you work. We'll be asking Agnes about the ins and outs of running your own research, and how to milk it for value year after year.
---
When it's happening
The event starts at 9.30am and runs until about 4.30pm. There are breaks and opportunities to mix with the other delegates.

We're feeding you. The food is really nice! Just let us know when you book if you have any dietary requirements. (Veggie doesn't count anymore.)

There will be drinks afterwards. The Town Hall Hotel has a lovely bar.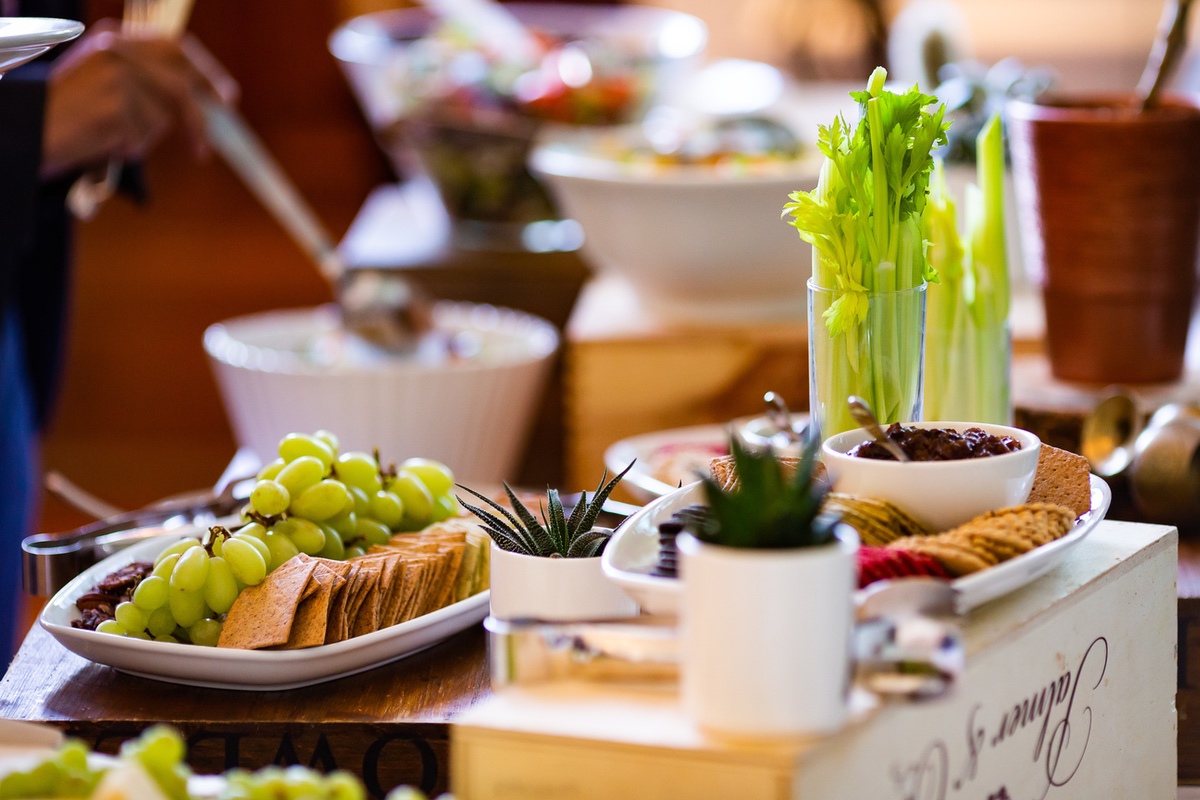 our amazing Venue
We're holding this event at the Town Hall Hotel. It's an amazing venue in Bethnal Green. We're using the Council Chamber, a stunning art deco space that still retains its original green leather seats and fold down tables. It's an inspiring and unusual place to hold a conference.
The dog in the picture is Dizzy, the hotel's resident rescue greyhound. If you see her wandering around say hi!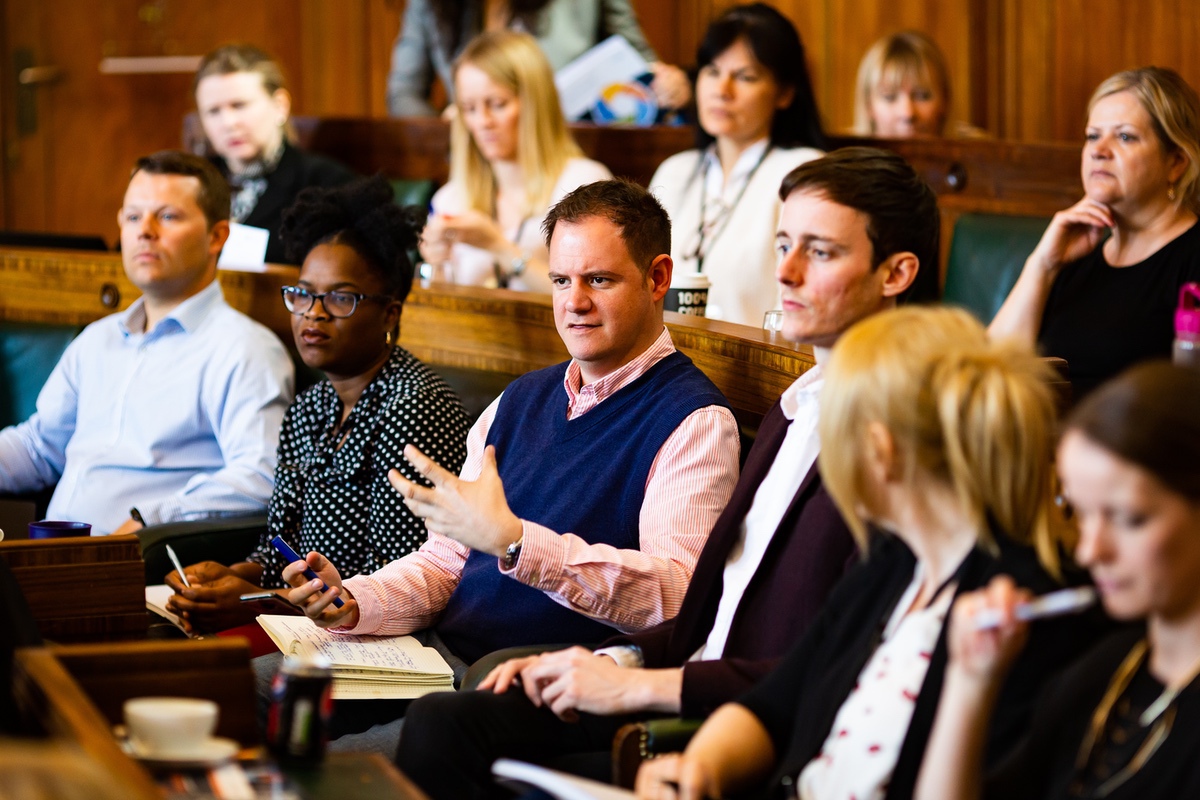 Join us!