The Agency People Event
• Get the right people in the right seats
• Attract and retain the perfect team
• Friday 15th November 2019 / 1.30pm to 5pm / Shoreditch
Back in 2009 you couldn't get a job. But fast forward to 2019, people expect the moon on a stick. They want to work remotely. They want unlimited holiday. And if you have three types of kombucha on tap, they'll leave for somewhere that offers four.
Building and bonding a brilliant team is one of the most stressful (and rewarding) things about running an agency.
People can be strange. And it can seem like they're getting stranger. More demanding. More entitled, perhaps.
Dream Team is a day of frank, adult conversations with other agency leaders – where we'll unpick and unpack what it really means to build the right team to succeed.
Here's some of the people you will hear from. You're not being "talked at" all day – we have breakouts and Q&As too, so you get to meet the other agency-leader delegates. Line-up subject to change.
1. How to make your people more efficient
Two years ago Steen Rasmussen let everybody in his agency IIH Nordic take Friday off. Since then they've increased revenue, increased turnover, increased customer satisfaction and reduced sick days.
But that isn't the story.
The story is HOW they did this. They simply made their agency much more efficient by implementing lots of ideas that everybody talks about but nobody ever does.
"We basically took all the productivity advice that you've read in books hundreds of times… except we actually went and did it" says Steen. For example:
They stopped wasting time in meetings. "We have a timer in meeting rooms. Internal meetings can only last 20 minutes or 45 minutes. If you get a meeting invite with no agenda, you aren't allowed to attend. When the timer goes off, we agree who does what. There's a clear action plan on how to follow up."

They started using the pomodoro technique. "You work for 25 minutes, and nobody can disrupt you. An online board that tracks everybody's pomodoro, and how long is left. It tells you that you can talk to Henrig in 10 minutes when his pomodoro is finished."

They eliminated 'grunt work'. "We recognised that 60-70% of people's day is doing stuff that you have to do to be allowed to do the other stuff. So we hired assistants to prepare coffee and clean up after meetings. We hired student workers. And things we couldn't automate with technology we outsourced to virtual assistants in the Philippines."
This wasn't plain sailing. They lost some employees. They made some errors that almost killed the company. But now they work less, deliver more, and make more money.
The best part – none of this is new. Hearing Steen speak might inspire you to put this into practise. What will you do with the time you save?
2. What you should know about mental health
Okay, here's a hot potato.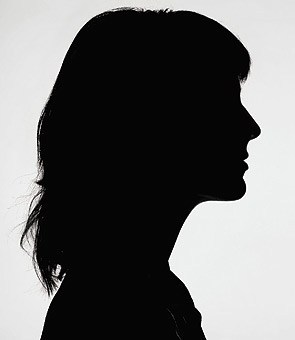 At Dream Team we'll be having a conversation about mental health. But probably not the one you're used to reading.
Recently an agency owner was surprised to get this email from an employee:
"Just letting you know I'll be off work for two weeks, because I've decided to focus on my mental health."
She didn't know how to respond. Was this something serious or Gen-Z life drama? (And was she going to hell for even thinking that?)
When the person returned they informed her: "I don't want to deal with clients going forward. I need you to facilitate that."
Again, the agency boss was stumped. This was somebody in a totally client-facing role. Obviously she wanted to support her team – but she didn't want to be taken advantage of. Or torn apart on social media.
For years, we've (rightly) told people: "It's okay to talk about mental health." But now that message has sunk in, where does it leave you as an employer?
At Dream Team, we'll be talking about how you can protect yourself and do the right thing as attitudes towards workplace well-being shift.
What are your duties and responsibilities to help people deal with stress and mental health issues?

Where should you draw the line? When is enough enough? How do you know when to step in, and when to maintain boundaries?

What should you keep one eye open for?
It's important to get your thinking straight on this.
Mental health is obviously serious and real. But agency owners need to feel confident they know what to do when it affects their employees. And unfortunately, this is not a conversation you can have on LinkedIn.
We have several agency owners who will be weighing in on this, but we're keeping their names off the internet until the event.
In an age where people are open about their mental health, what's your responsibility as an agency leader – and where do you draw the line? We have several agency owners lined up to discuss this. Join us!
3. How to make your agency run itself
How do you create a high performance culture where people genuinely feel 'bought in' and accountable?
Simon Wakeman felt that his agency Deeson had a 'clock in, clock out culture'. So he began a five year journey – taking ideas from Spotify and Buffer and adapting them to the agency model.
Now, he says Deeson has moved from a paternalistic culture to one that's 'bottom up' – where people naturally take responsibility for their work.
"From my point of view as MD it's fascinating. Other than making the commercial numbers add up, it kind of runs itself.

"We've experimented with different approaches over the last five years. What people really want from work is autonomy in their role

"Now we have a small number of leadership teams – essentially coaches – who oversee things day-to-day. People are happy, satisfaction is high, and it's a really nice place at the moment."
This is a fascinating and inspiring story, with lots of things you can implement.
4. How to pick the right perks
Kate Ross runs digital agency eight&four, a £3m business that's grown by 30% every year since 2015.
We'll be talking to Kate about evolving your employee offering as your agency matures.

For example, should you offer wine tasting evenings as alternative to all-night drinking sessions? Or time off to make the school nativity or later start times so parents can do the school run.
We're also talking about how to stop perks that reward and motivate your employees one year becoming an expected entitlement the next – part and parcel of their regular package.
Really interesting discussion if you're wondering whether you're rewarding and motivating your people in the best possible way.
5. How to keep culture coherent across multiple locations
They say culture is what happens when you're not in the office. But how do you create a coherent agency culture when you're NOT in the office – because you have several, all around the world?
Ranzie Anthony runs Athlon – a design and innovation agency with 75 people across London, Toronto, New York and Bulgaria.
Ranzie will be at Agency Hackers' Dream Team event to talk about the deliberate things you have to do if you want your different locations to be knitted together.
How do you keep your people feeling connected, even when they're apart? Lots of ideas if you're managing several locations.
---
6. The reality of running a remote-first agency
Imogen Pudduck co-founded FizzPopBANG, a culture consultancy that helps companies become a better place to work.
Imogen's business has 13 employees – and no office. Everybody works from wherever they like. She's coming to Dream Team to talk about the pros and cons of this approach.
How do you replace 'office banter' when there's no office?

How can you train people when you aren't sat with them

What happens if you DO decide you need an an office? What happens to the people who joined because you were remote?
A bit like the four day work week, remote-first is an idea that's 'zeitgeisty' right now. Come to Dream Team and you'll be properly informed as to whether or not this is a model that could work for you.
---
Our amazing venue
This event takes place in the Shoreditch Treehouse – a bonkers penthouse 'treehouse' in the middle of Shoreditch. (Keira Knightley used to live there!) It's tucked away off Charlotte Road. We'll share the exact address when you book.