The Agency Operations Event
Meet other leaders improving how their agency works
Tips and inspiration to make your business run smoothly
Tuesday 3rd December 2019 / 1.30pm to 5pm / Shoreditch
You know one of the hardest parts of running an agency? Making everything work together. Today, agencies have lots of problems – and often they boil down to missing or broken processes.
Clockwork is an afternoon where you can learn and be inspired by agency leaders who are committed to making their agencies run smoothly and stress-free.
---
Here's some of the people you will hear from. Line-up subject to change.
1. How to make your agency hyper-efficient
Sara Tye could see broken processes everywhere in her agency:
• Clients were being over serviced.
• There were too many needless phone calls.
• Meetings were often a waste of time.
So Sara decided to fix it.
She process-mapped every part of her agency: who does what? How long should it take? What order should everything happen in?
Now, EVERYTHING is a process. Nothing is made up on the fly. And the ONLY way clients can communicate with them is through a special online platform. No emails. No phone calls. Clients engage on her terms.
"Clients are happy, the business is very profitable – and I very rarely have any problems" says Sara.

Sara is coming to Clockwork to explain what she's done – and how you can do it too.
2. How to make your agency run 24/7
You hear a lot about agencies introducing four day weeks. But what about staying open 24/7?
Jenny Emslie won the contract to run Edinburgh Airport's social media. But there was just one problem: they needed her to start at 4am and finish at 10pm – 7 days a week!
It sparked an idea. "What if I could create an agency that worked 24/7? Wouldn't that be a competitive advantage?"
So Jenny created Sunshine Communications – a social media agency that never shuts. Since then she's landed Skyscanner, Scotch Beef – and Sunshine is being invited to pitch to larger brands like Netflix.
"Everybody is interested in this 24/7 model". Jenny will talk about what's running an agency that never sleeps has taught her about processes and operations.
3. How do you delight without over-servicing?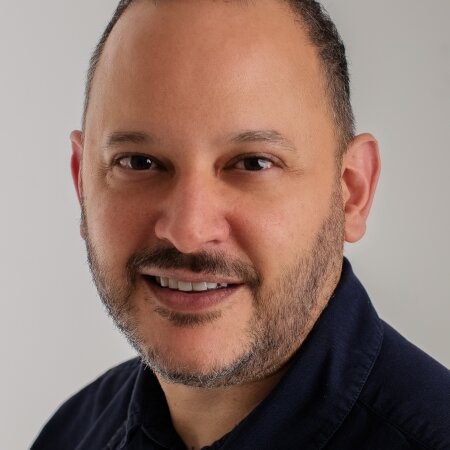 Matthew Kershaw leads Iris's content business. He comes to Clockwork with an interesting story about how the team at the 400-strong agency has built its social team.
"Basically, we've worked out how to manage the quick/low-cost work that social clients typically want… as well as integrate with the wider agency for large-scale cross-platform briefs."
Matthew has been on a long quest to reinvent how they do social. On certain accounts they were delighting the client – but hugely over-servicing them.
Now, new processes mean they can be nimble and creative at the same time. This will be an interesting conversation if you're struggling to looking for a way to take the stress out of great creative work.
4. How to grow your margins without sacrificing quality
Growing your agency is a careful balancing act. You need to stay ahead of demand – but not too far that you have expensive people sat around doing nothing.
David Wain-Heapy and Bachir Smahi have spent a lot of time solving this problem.
They run Best Response Media, an ecommerce agency in Kings Cross. They reckon the best approach is a blend of in-house and remote people.
Best Response has a busy London HQ – but over the last few years its finessed a distributed model, with a remote team based around the world. It lets them grow much faster and more flexibly than before.
"Remote is a great way to grow your margins without sacrificing quality" says David. "But you have to understand which roles can be done remotely, and which are more difficult."
At Clockwork, David and Bachir will explain how the use distributed teams – and how to optimise them. They'll also explain how to build a creative collaborative culture, and how to use technology to manage your teams.
5. The critical processes you probably don't have
Many agencies contract their client's PPC campaigns out to Rob Warner's Invisible PPC. But that's not why we're speaking to him!
We're speaking to Rob because he's worked with hundreds of agencies – and he's seen first-hand all the stuff that they get badly wrong.
For example: "You know what a client does after she signs off on a £20k project? She panics! Almost no agency has a plan to deal with buyer's remorse."
Rob is coming to Clockwork to explain the simple processes and workflows you're probably missing that can have a huge impact on your profit (and probably your sanity). He'll take you though his "first 100 days process" – a mapped out process for kicking off a relationship the right way.
---
Where is it happening?
This event takes place in the Loading Bay at Techspace Shoreditch. This is a new venue for us. It's comfy, central – and there's space for small breakouts.